One year ago, during a sunrise timed run through the neighborhood, I encountered a wild turkey on 19th and Ferry. A beautiful animal, walking the front yards as if it always lived here. And apparently they have. Wild Turkeys are endemic to South Salem. And sometimes a couple stroll over into our southeast neighborhood. The birds are not considered a hazard and best left alone, so enjoy from 30 feet or more as the national parks teach us.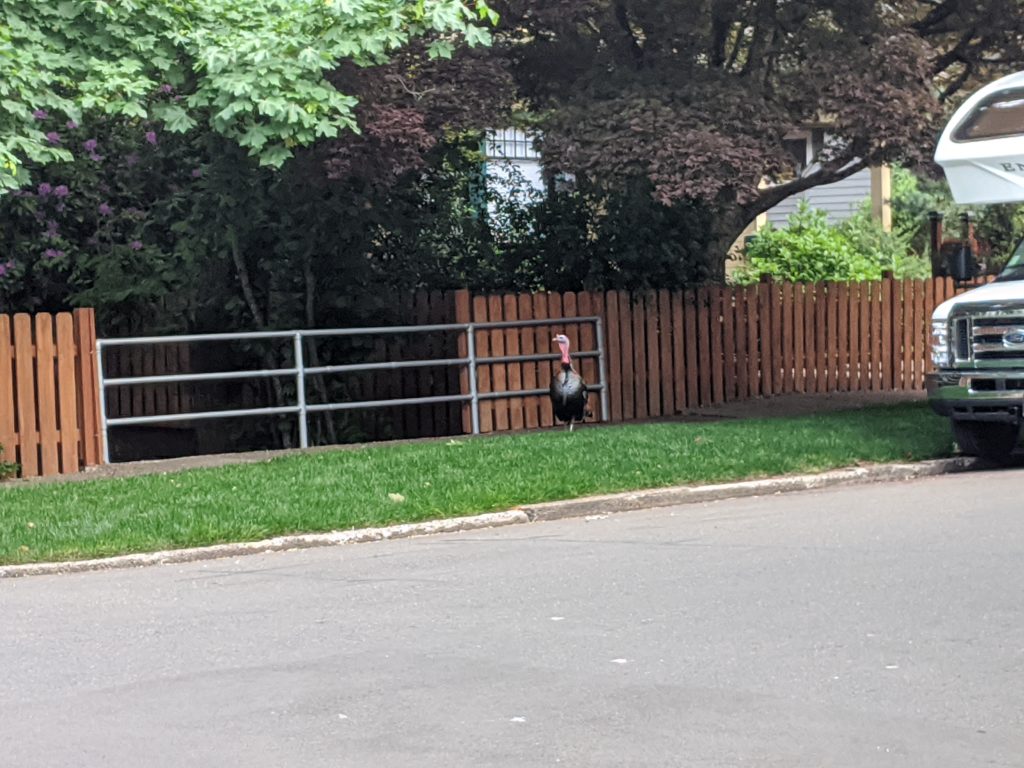 For those wanting to see these majestic ground dwellers with their own eyes; sightings regularly pop-up on Nextdoor.
But there is more out there. Observed delights in our neighborhood include a nest of Blue Jays, tucked away in a hedge. Then there was a family of possums, regularly crossing from backyard to backyard, an hour after sunset. I vividly remember the Raccoon running down the alleyway in between 18th and 19th St. Even with all that, standing out were two hummingbirds having a – very loud – spat between the climbing roses. And finally a couch lion guarding the backyard very diligently.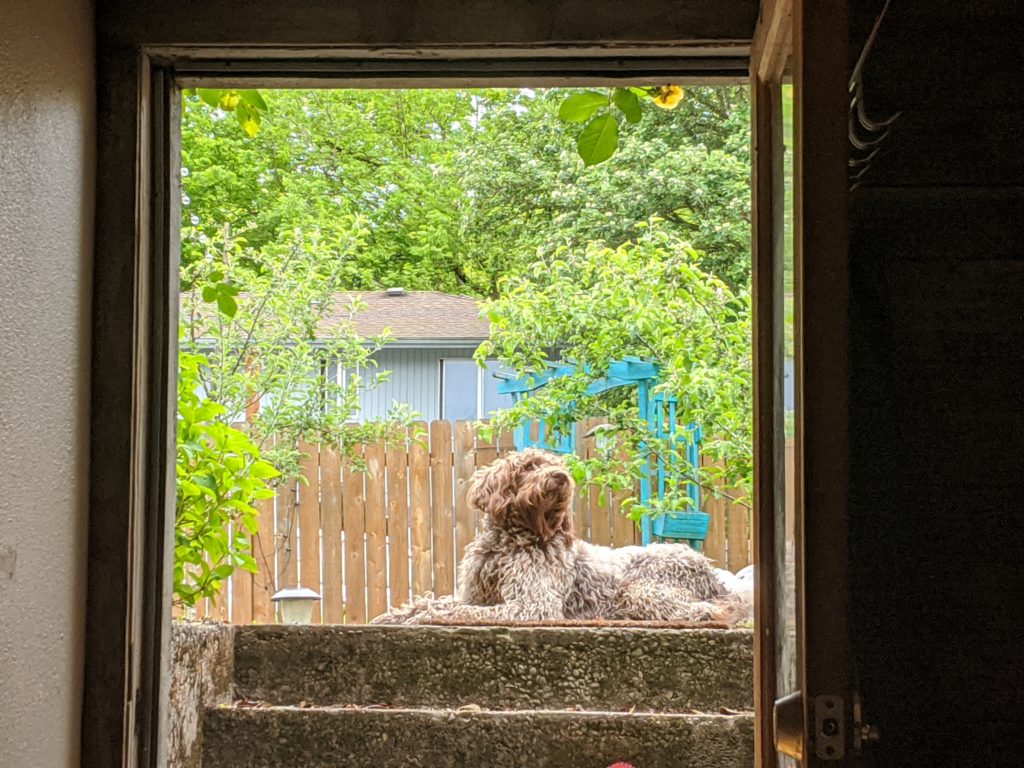 The City of Salem has some recommendations on how to enjoy wildlife and, in case things get out of control, on how to manage urban pests and wildlife.