SESNA is pleased with the first steps the Salem City Council took in approving parts of the State Street Corridor Plan.
The Council approved the 'Hybrid' road section, which institutes a road diet for the stretch of State Street between 12th St and 17th St.
Council also approved the MU-1 and MU-2 zones, with some modifications. These zones will now be available for use in other parts of the city.
We recognize that there is much yet to do, and have developed a recommendation for next steps.
SESNA's recommendation covers:
Bicyclist Safety – The approved plan lacks bike lanes for a 7-block stretch of State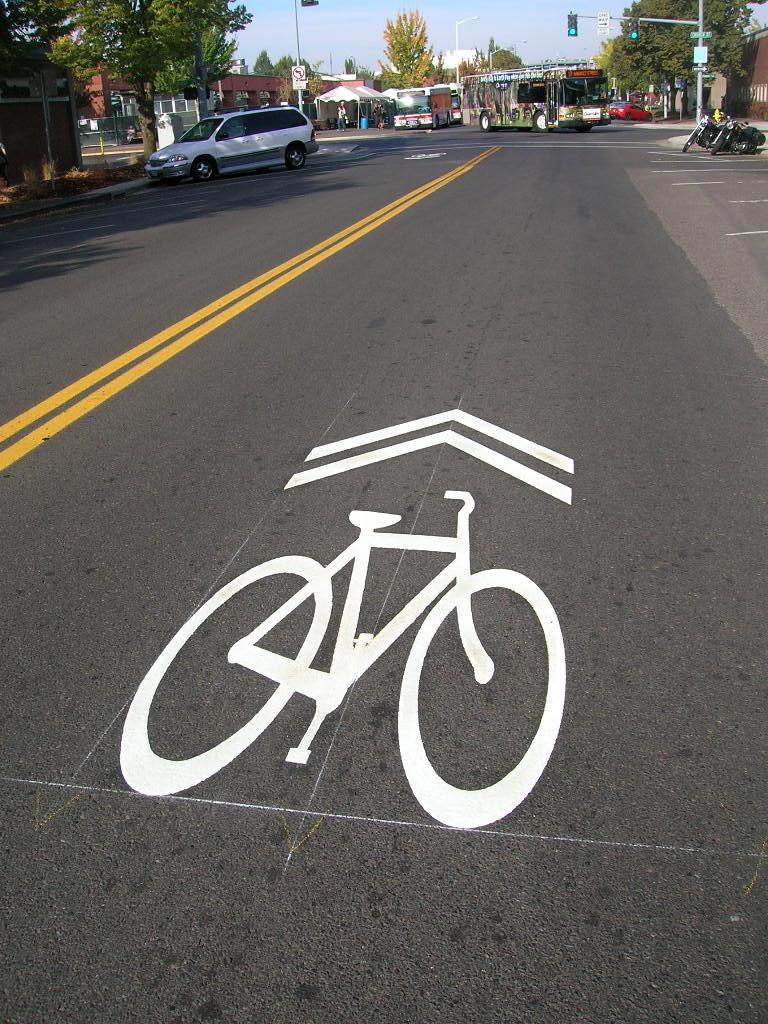 Street. SESNA recommends "Sharrow" markings in the right-hand lanes between 17th and 24th Streets. Sharrows don't change laws, but remind motorists that cyclists have the right to be in the travel lane.
Pedestrian Safety – The signalized pedestrian crossings planned at 19th and 21st Streets are a great improvement, but lack pedestrian islands. We encourage exploring further enhancements for safety.
25th and State Intersection – This intersection is dangerous. We recommend studying how to improve safety for all users, provide a transition from higher- to lower-speed parts of State Street, and create a gateway into the inner State Street corridor area.
Floodplain Management and Open Space – SESNA fully supports the proposal to acquire a vacant floodplain parcel on State Street for park and related purposes, and also recommends the City explore further floodplain acquisitions.
Urban Renewal – SESNA requests that the Council immediately prioritize the State Street corridor for any Urban Renewal Area acreage that becomes available.
Parking Study – SESNA supports City staff's recommendation for a parking management study at the west end of the State Street corridor.
East-West Traffic Study – SESNA recommends a traffic study addressing all east-west traffic in the City, rather than individual corridor studies.
Read the full letter.