Earlier this year, train service in Willamette Valley became more affordable, and the summer vacation is a great time to visit a museum, shop or explore the richness of neighboring Oregon cities. After all, there is no more relaxing way to travel, and it so happens that the Southeast Salem neighborhood is home to Salem's (only) historic train station.
The current station, also known as the Salem Southern Pacific Railroad Depot, is a stunning piece of architecture that dates back to the early 20th century. Built in 1918, it is the third station in this location, and has recently been restored to its former glory. Visitors can still see many of the original details, including the distinctive tower and tile roof. The station is now home to the Salem Depot Visitor Center, which provides information on local attractions, as well as Amtrak service to cities throughout the Pacific Northwest.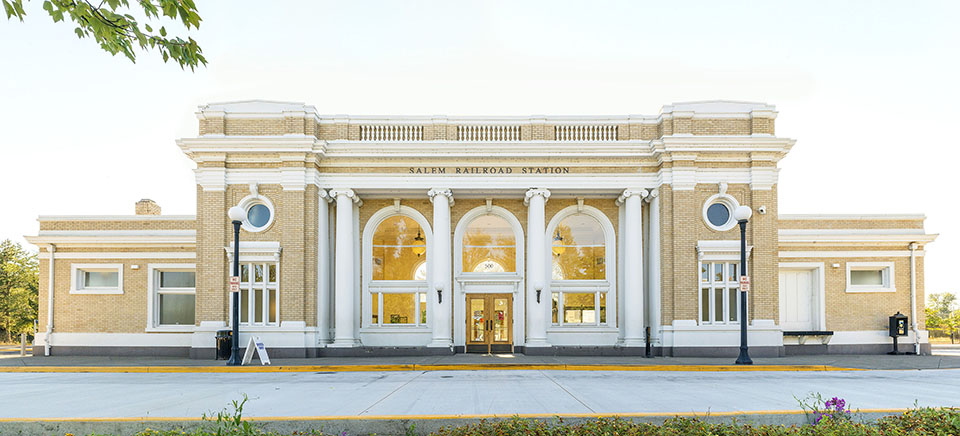 With this year's price cuts the Amtrak Cascades Oregon service connects Salem to Portland, Oregon City, Albany and Eugene, twice a day, for a ticket cost between $7 and $11. Cant think of an interesting day trip? Amtrak's website has some suggestions.
---
Train travel offers a unique and relaxing way to see the world, with the opportunity to take in stunning scenery and connect with fellow travelers. Unlike air travel, train journeys allow you to stretch your legs, move around, and take in the passing landscapes, all while enjoying amenities such as dining cars and comfortable seating.
From a sustainability perspective, train travel is a much greener option than flying or driving. Trains produce significantly fewer emissions than cars or airplanes, making them a more eco-friendly choice for those concerned about their carbon footprint. Additionally, trains often run on electricity, which means that they can be powered by renewable energy sources like wind and solar power, further reducing their environmental impact.
As a result of a 100 years of de-prioritization in favor of fossil fuel vehicles, the availability, quality and electrification of train services in our country remains far behind other developed nations. Still, we can enjoy what exists today and ask our representatives for future improvements.